Estamos orgullosos de decir que hemos recibido acreditaciones por el British Council, y que estamos certificados por ISI (la Inspección de Escuelas Independientes), un miembro de English UK y UKCISA, y un patrocinador de Visas e Inmigración Tier 4 del Reino Unido.
Acreditaciones escolares: ISI es la agencia aprobada por el Reino Unido Visas and Immigration para llevar a cabo inspecciones de Supervisión Educativa de Colegios Privados de Educación Superior y Escuelas de Idioma Inglés en Inglaterra y Gales.
Nacel English School es una escuela de PRIMERA clase de ISI (Independent Schools Inspectorate); alcanzar la máxima calificación posible en todas las categorías de todas las inspecciones. Las categorías son:
Eficacia de la Gobernanza, Liderazgo y Gestión
Calidad del Currículo, La Enseñanza y el Logro de los Estudiantes
Bienestar Estudiantil, incluyendo Salud y Seguridad
Este logro muestra nuestro compromiso continuo de ofrecer "Educación de Alta Calidad con Atención Personal", así como excelentes niveles de apoyo y bienestar para nuestros estudiantes. Es el conjunto más alto posible de resultados.
Las categorías evaluadas fueron:
Calidad del currículo, la enseñanza y el aprendizaje
Bienestar de los estudiantes, incluyendo salud y seguridad
Gobernanza, liderazgo y gestión
Haga clic en el logotipo de ISI anterior para ver los informes completos.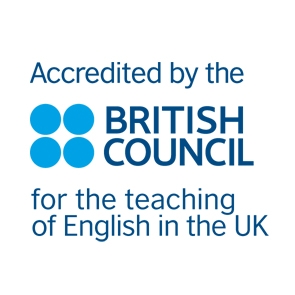 Nacel English School está acreditado por el British Council Accreditations UK, que es un esquema de garantía de calidad para la enseñanza del inglés como lengua extranjera. Para obtener la acreditación, Nacel English School tuvo que pasar las inspecciones del British Council.
Visite el sitio web del British Council para obtener más información sobre las acreditaciones.

Nacel English School es miembro del English UK, que es la asociación de enseñanza de idiomas líder en el mundo de centros de idiomas acreditados, y tiene un estricto código de práctica que seguimos. La membresía sólo se otorga a escuelas de idiomas acreditadas con los más altos estándares; garantizar la mejor enseñanza y atención a los estudiantes. Nuestro personal asiste a los días de formación de English UK y a conferencias educativas. También somos miembros de English UK London.
Visite el sitio web de EnglishUK para obtener más información.
Nacel English School es un Patrocinador de Visas e Inmigración de Nivel 4 del Reino Unido, y está incluido en el UkVI Register of Sponsors (bajo Twin Towers English College); lo que significa que podemos patrocinar a los estudiantes que solicitan visas bajo el sistema de Puntos Basados en El Nivel 4.
Para lograr esto, tuvimos que pasar las estrictas inspecciones ISI y cumplir con las estrictas regulaciones de la Agencia de Fronteras del Reino Unido.